My wallet
No wallet is connected, please connect your wallet to mint your NFTs.
Supported wallets for PC/MAC is Browser + Metamask Extension and on mobile MetaMask
Important:

If you're on mobile please only use the DApp Browser (the built-in browser in MetaMask & TrustWallet) as other methods are not fully supported.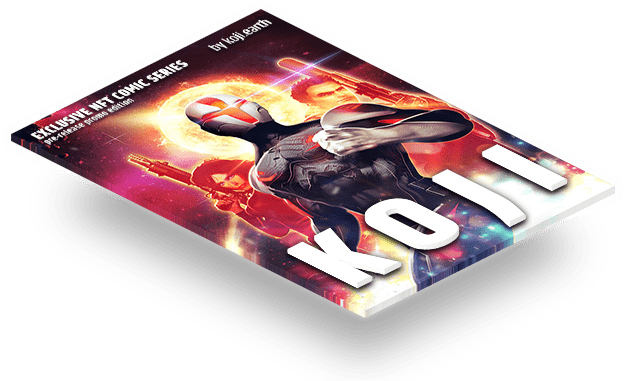 $KOJI is proud to present our first ever NFT release, the poster "First Contact" created by AmCo studios of London.

Each KOJI holder above 1 Billion KOJI will be able to mint the animated poster (tier 1) and each KOJI holder above 250 million KOJI will be eligible to mint the static poster (tier 2). Eligible wallets will only be able to mint 1 NFT per wallet, so be certain you have the appropriate KOJI balance in your wallet before you mint!
TIER1
1,000,000,000 KOJI
Tier feauture: Animated NFT
TIER2
250,000,000 KOJI
Tier feauture: Still NFT
Please note: the KOJI must be held in an ERC20 wallet.
Minting Window & Limits
There will be a 2 week minting window for all $KOJI holders starting on and ending on . There are no overall limits on the number of mints, however if the contract is exploited in some manner (for example, wallets that hold no $KOJI or below the required amounts being able to mint somehow) we may choose to turn on the mint limits and end the promotion early.
Minting Chain
Due to insanely high gas fees on the Ethereum network, all mints of the Koji Poster NFT will be done on the Binance Smart Chain for now. In the furture we will provide an NFT bridge so users will have the option to bring their Koji NFT's to Ethereum to trade on OpenSea or other NFT marketplaces if they choose.
Royalties
Koji NFT's follow the NFT Royalty Standard and provide 1% royalties to our Charity wallet if sold at EIP 2981 participating NFT marketplaces.
Please connect your wallet and validate your holdings to proceed.